The world of COVID-19 is certainly challenging, so we're calling on creativity. We believe there are unique ways to create a Dig Pink experience with your volleyball team, even if a volleyball match is not involved.
By implementing a minimum of one or two elements from each of the Impact Playbook building blocks (Community Connection, Education, Athlete Engagement, and Fundraising) you can build an impactful experience. Remember to follow CDC Guidelines as well as local & state orders when planning your campaign.
-------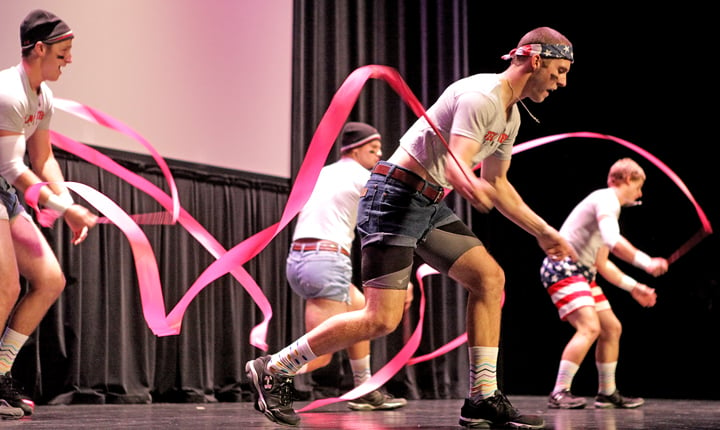 Talent shows are always a great time and give people an opportunity to come out of their shell to show their hidden talents to others. Putting a philanthropic spin on this type of event can be a great way to connect with your community or neighborhood and make an impact along the way!
Needs for the Event
Stage or platform for performances
Video camera & computer (if recording or live streaming online)
PA System w/ mic & music
A large open space

Blankets or lawn chairs for seating (be sure to space families 6ft apart)

Contestants

Computer & Video conferencing software (for online talent show)
This can either be done at an open location, such as an open field or large backyard. You can also make this happen over video conferencing software by providing the link to everyone who wants to attend and scheduling out times for each of the contestants to perform over video.
It may be good to hold auditions in the beginning stages to see what talents are going to be displayed. This will help you set an order when planning the event as well!
Fundraising Tips
Charge admission for the talent show. If this is done online, you can provide the video conference link to those who make a donation to your fundraising page
Get local businesses to be sponsors for the event, and promote them at the talent show via banners and spoken advertisement reads over the PA system/video conference
Sell custom Talent Show Dig Pink merchandise with a Dig Pink Team Store
Sell concessions at your event and donate the profit to your teams fundraising page
Education Tips
Speak to every one over your PA system (or online) about Side-Out's mission and the importance of supporting stage IV breast cancer before your show begins.
Hand out flyers at the event with information about The Side-Out Foundation, stage IV breast cancer, why you're supporting Side-Out's mission.
Athlete Engagement Tips
Encourage student-athletes to be a part of the show! This is a fun way to get them engaged and grow your participant list
Have student-athletes recruit members of the school or neighborhood to be a part of your event

If one student or student-athlete really stands out as a leader, encourage them to be a

Side-Out Ambassador

.
This is just a basic outline for you to follow and help get you started. Feel free to build upon it and make it even more of an awesome event!