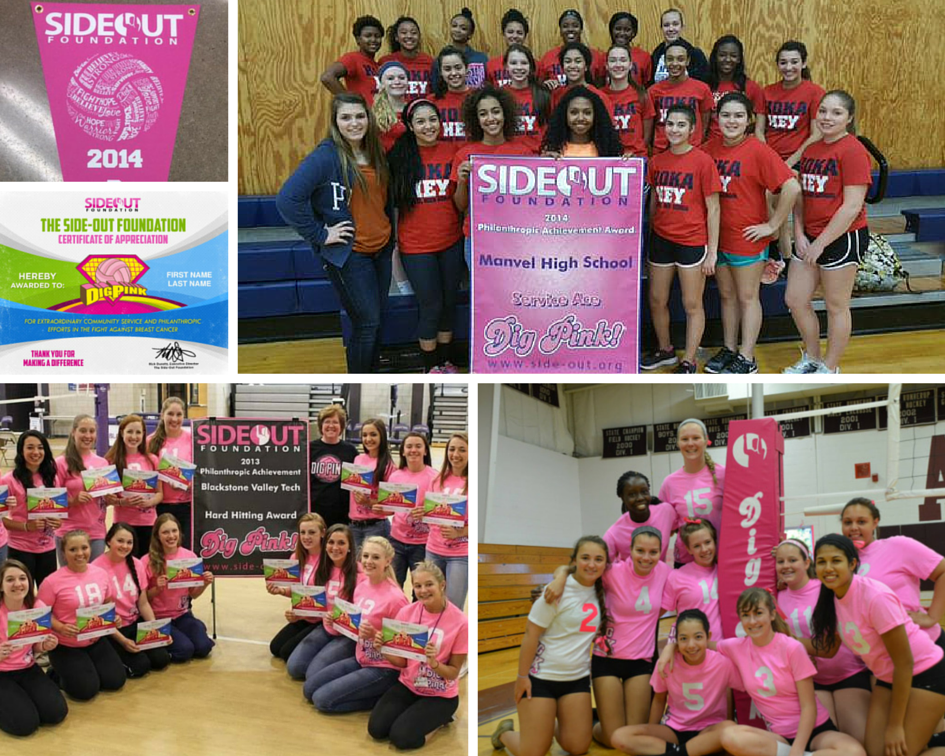 Teams that support The Side-Out Foundation through the Dig Pink are eligible for different awards based on the amount donated. Below are details and DEADLINES about the different awards available.

AVCA Grand Prize (2)
Two high school/middle school or assistant junior college coaches whose teams host a Dig Pink® event will be awarded the 2018 AVCA Grand Prize which includes: FREE AVCA Convention Registration, Airfare by Southwest Airlines, and NCAA Championship Match Tickets for this year's event in Minneapolis, MN (Dec. 14 & 16)!
Teams will receive entries based on fundraising totals IN BY NOV 15th.
1 Grand Prize Entry — minimum of $1,500
2 Grand Prize Entries — minimum of $3,000
3 Grand Prize Entries — minimum of $4,500
All entries will be entered into a raffle which will take place on NOVEMBER 16th, so get your funds in!


Dig Pink® Rally Awards (
Donations Due Dec. 1st

)

AVCA MEMBERSHIPS
The American Volleyball Coaches Association (AVCA) is giving away FREE AVCA Coaches Memberships to teams who host a Dig Pink® event! Memberships are based on the funds donated to The Side-Out Foundation. Coaches can have access to all that the AVCA has to offer at no cost!
High School Teams
$1,500 raised 1 memberships
$3,000 raised 2 memberships
$4,500 raised 3 memberships
NAIA, NJCAA, CCCAA & NCCAA Teams
NAIA, NJCAA, CCCAA and NCCAA teams that raise $2,000 will receive one assistant coach AVCA Coaches Membership.


DIG PINK® BANNERS
Teams that meet certain fundraising minimums will receive the following awards:
Dig Pink® Calendar — minimum of $500
Service Ace Award — minimum of $1,500
Hard Hitting Award — minimum of $5,000
Above the Net Award — minimum of $10,000



DIG PINK® PADS & NET TAPE
Sports Imports has partnered with The Side-Out Foundation to provide the top fundraising team with Dig Pink® safety pads and net tape to keep!
The next four fundraising teams/schools will be provided net tape to use for their 2018 Dig Pink® game.